About this Hotel
The Nikko Astraea Hotel is a resort hotel located in a forest in approx. 1-hour driving distance from the Nikko station. After enjoying sightseeing around Lake Chuzenji, why don't you come a little further to stay and freshen up from the journey at a hotel surrounded by rich nature with hot spring?

It is the only hotel in the KOTOKU Hot Spring area located in the Nikko National Park. Here visitors can take in the scenery of four seasons in Oku-Nikko where nature is kept undisturbed. Not to mention the hot spring and tasty cuisine, this hotel offers refreshing summer holidays and an opportunity for cross-country ski in winter.
Room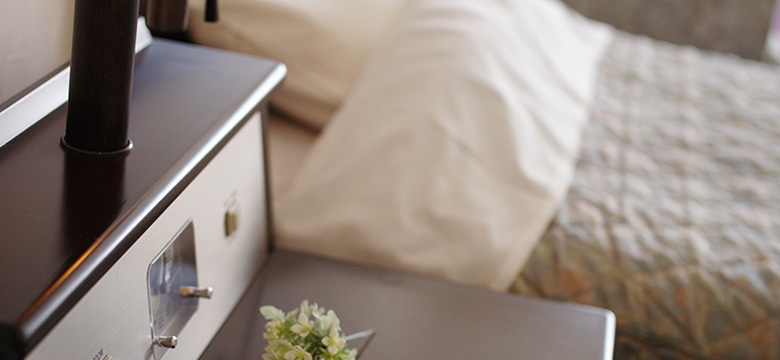 Western style room (twin) and Japanese style room
Western style room (twin)

Japanese style room

Stateroom

Stateroom
●Check in/Check out

Check in at 15:00
Check out at 10:00
●Amenities

Hand towel/Tooth brush/Toothpaste/Bath towel/Shampoo (including conditioner-contained shampoo)/Soap /YUKATA(Japanese bathrobe)/Down quilt/Shaver/Shower cap/Hair comb/hair brush
●Other facilities/Information on Wi-Fi

In addition to the lounge and restaurant, there is a bar where visitors can enjoy singing on Karaoke music system and souvenir shop. You are welcome always.


★Complimentary Wi-Fi is available in all the guest rooms, the lobby and Restaurant of the hotel.
About the hot spring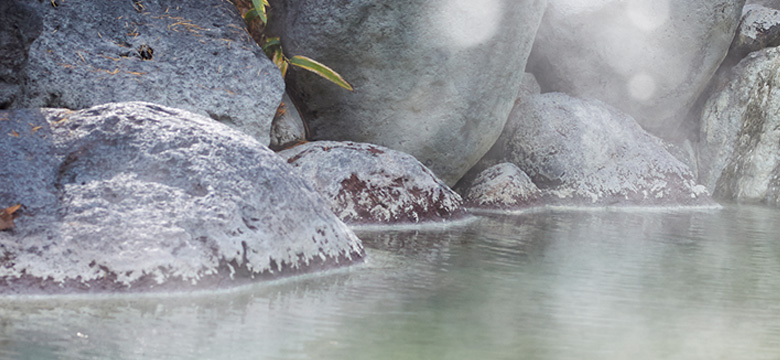 The hot spring water of the Nikko Astraea hotel comes directly from the source of Nikko. The hot spring water is one of Japan's leading rich sulfurous hot spring that is transparent at the gushing point but turns into beautiful and mysterious colors such as aqua-blue, emerald green etc. when exposed to the air.
In the night, visitors can relax and enjoy bathing in the open-air bath under the dark sky full of stars.

Open-air bath, "MORI-NO-HOSHI" (Forest under stars)

Big common bath
●About the spring quality

The gushing point

Area A, Section-Kobayashi, 1068~ HA NO 1, Oku-Nikko, Nikko-Aza, Oaza, Nikko-City

Spring quality

Sulfur containing-calcium/sodium-hydrosulfate-hydrogen carbonate hot spring (hydrogen sulfide type)

Hot spring temperature

77.7℃(at the gushing point)

Hydrogen-ion concentration(ph value)

6.4

The effect

Good for neuralgia, muscular pain, arthritis, stiff shoulder due to age, sports paralysis, bruise, sprains, stiff joints, chronic gastrointestinal disorders, hemorrhoids, over sensitivity to cold, cuts, chronic skin diseases, chronic female disorders, arteriosclerosis, high blood pressure, diabetes, recovery from illness, recovery from exhaustion, health improvement
Photo-gallery
Visitors can enjoy taking a look at photos of the Nikko Astraea Hotel and surrounding scenery.
●ASTRAEA HOTEL
●Oku-Nikko
●Access to surrounding spots

Nikko YUMOTO ski resort

10 min. by car(5.4km)

KOTOKU cross country ski resort

0 min. on foot(10m)

KOTOKU Farm

2 min. on foot(170m)

YUDAKI waterfall

7 min. by car(3.4km)

The KEGON waterfall

18 min. by car(11.6km)

SENJOGAHARA

4 min. by car(2.5km)

Lake CHUZENNJI

20 min. by car(12.9km)
Access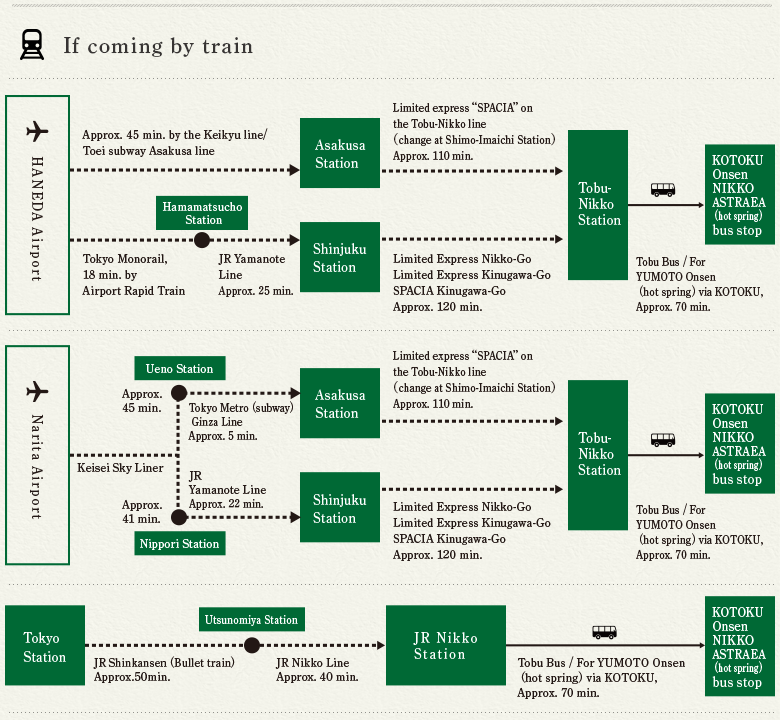 A money-saving ticket, "All NIKKO PASS" is available if you go to Nikko by train. Rent-a-car is also available from Tobu-Nikko Station and Nikko Station.